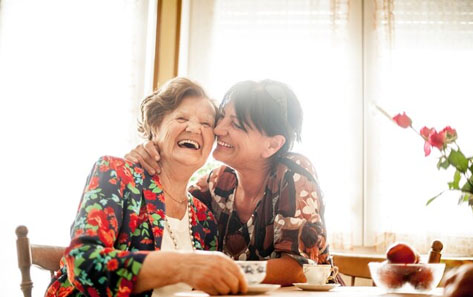 Helping your aging parents to move is complex as there are so many aspects to manage. You want them to live in a safer home environment and live a more active lifestyle than when living independently. Whether your parent is getting ready to move into your home, an assisted living community, or a senior apartment, our recommendations will help.
At Katy's Angel Care, we know how emotional the whole process can be for your parents and you. Please don't hesitate to contact us if you're in such a position. Our recommendations will give comfort to you and your older person so that the transition process goes as smooth as possible:
1. Have an open and honest conversation with your parent about the new home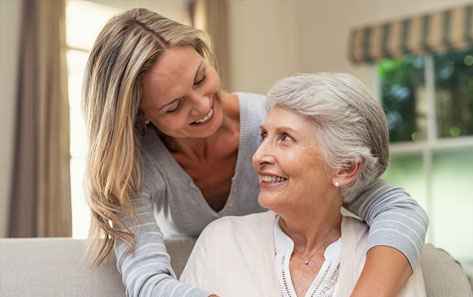 It's challenging to move to a new place after living in the same house for decades. We encourage you to have an open conversation with your senior adults about the latest and most unique experiences that can lie ahead in a new place, irrespective of its form. Stay focused on the positive aspects. If your parent will move to assisted living, remind them that other people will handle many chores like laundry. If your mother likes to paint, we will look for a senior center providing painting classes.
Routines are essential to us, so help your parents stick to their own when choosing a community. At Katy's Angel Care, we tell our clients to pick the community that meets the senior's needs, preferences, hobbies, and interests the most. We know that moving a senior person is seldom an easy job. However, you should try everything to make the transition smooth.
2. Seek senior relocation services

We know you have busy lives, so it might be difficult for you to help your parents through the moving preparation; we recommend you seek professional help. You can look for senior move managing companies that are experts relocating, downsizing, and organizing senior citizens' belongings.
Our professionals recommend hiring an outside expert such as a senior move manager who can reduce the pressure associated with moving. Even if you will still be more than happy to help your parents move, having a professional participate in making the tricky decisions will prevent tension and even family disputes.
Look for a company that works primarily with senior people. Professionals in their teams typically have a background in social work, gerontology, psychology, health care, and project management. As a result, they will seek to help your parents have a stress-free move. You will also need help after the move. It's common for senior relocation services to partner with companies that manage after-move tasks like staging, cleaning, estate sales, and even donations.
3. Delegate the moving duties
At Katy's angel care, we know that many seniors have put effort and mental energy into collecting valuable things. If your parent has to downsize, they will also have to leave some of the precious possessions behind.

We recommend you start with a room that doesn't have a high sentimental value—a guest room or a bathroom are such rooms. Beginning like this will ease your parent into the moving process and make them feel proud for accomplishing the first task.
If you think that this process takes a toll on you, imagine how difficult it must be for your parents! Help them with the tough decisions; even the most minor valuable items can mean the world for your parent if they've been in their homes for decades. Have your parents make two piles: the "give away" and "keep" piles.
Your parents will be happy to see if friends and family will use their belongings. Things important to your parents but don't have space in the new home may keep their value in friends' houses.
4. Consider your elderly's needs when planning the moving transportation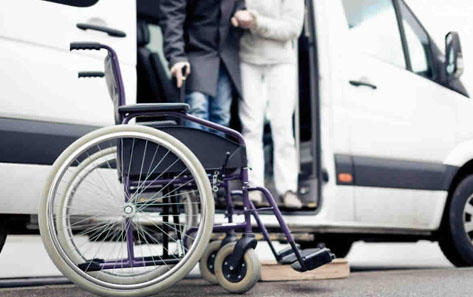 Expect your senior person not to handle a long road trip; most need assistance, whereas some may even need full-service medical transport.
You should add extra travel time as your senior person might need several stops. Always ask them if you need to make pit stops, or they want to stretch their legs. Think about the means of transportation, as flying could be the best choice for many senior adults. If your parent needs boarding assistance, unique seating accommodation, or curb-to-gate escort, call the airline to inform on such special requirements. If your parents haven't been flying for many years, give them all the necessary information about current safety protocols.
Stay on the safe side with security for medical transit. Should your parent need extra help, you should hire a senior-focused transportation company that provides non-emergency medical transit services. Such services move people with particular needs, like wheelchairs and oxygen tanks. You can find companies that transport beds and registered nurse attendants. We remind you that such services are quite expensive.
5. Arrange for health care before moving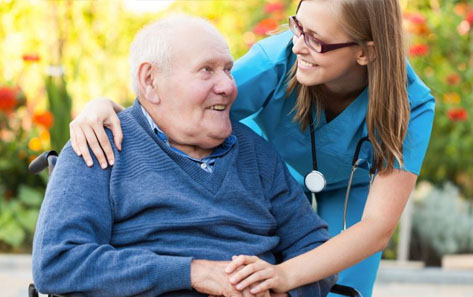 If you decide to move your parents to a new town, you will have to find new health care providers for them. Collect referrals from current doctors, do due diligence, and plan appointments when they get to the new place.
Maybe you want to work with a care manager who knows a lot about local healthcare providers, volunteer resources, in-home care agencies in the new town/city. A care manager can also plan the advanced medical transport for the move.
You will need to transfer prescriptions to a nearby pharmacy, so do it before your parent moves. Remember to get in touch with the insurance providers. Seek that the doctors and specialists in the new location are connected and covered by your parent's health insurance plan.
6. Help your parent feel like at home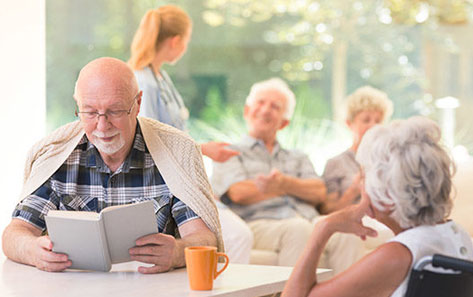 Encourage your parent to give the new space the personal touch a room needs to feel like home. Organize your parent's belongings by re-creating the same décor they had in their homes. Replicate the display of photos in the living room, for instance. Place the pots and pans in easy-to-access spots if the kitchen is small.
Always have a clear image of how things will go in the new home. Our Katy's Angel Care team has the experience and can help you with recommendations. We know that you will need to make really tough decisions.
Don't be afraid to try new things for your parent. Maybe now it's the perfect time to buy your parent a big flat-screen TV. Do whatever it takes to make your parent feel comfortable in their new home!