As we age, we have to think about the future. Part of the planning refers to financial aspects to protect yourself and your family. Having your bases covered will help your family understand your preferences and care for you as you get older. For many, financial aspects represent the primary concern for obvious reasons.
What expenses to expect at a senior living community?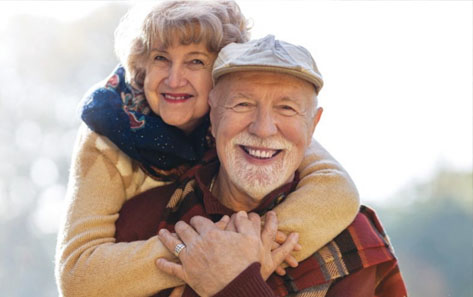 Even if moving to a senior living community may look expensive and cost-prohibitive at first, much of the spending a senior incurs at home is found in the base fee. Meals, utilities, trash removal, lawn care, basic cable, and maintenance are minimal. In some communities, services like transportation, laundry, and housekeeping are in the base fee. Since the senior center provides transportation services, it makes sense why many residents will no longer use their cars. Gas, maintenance, insurance, and upkeep will no longer be necessary. Residents will also eliminate spending like home maintenance and repairs, homeowner's insurance, and property taxes.
Is assisted living and care expensive in Phoenix, Arizona?
Even if the cost of living in Phoenix, AZ is more affordable than in other cities, in terms of entertainment and groceries, it can get pricey to pay for assisted living in a senior home. Here are the standard rates for seniors who opt to move to such communities:
Assisted living care facilities spending
Expect to pay around $2,800 to live in an assisted living facility for seniors. The lowest rate is $1,650, whereas we find a $5,700 rate at the other end. The prices are based on the monthly average for Phoenix.
Nursing home costs
The average cost in a nursing home for seniors begins at $165 for a semi-private room, but it can go as high as $200 for a private room. Therefore, one can pay between $5,000 and $6,000 every month.
Home care costs
Not all seniors require intensive care as some can manage to live in their own homes and only need some assistance with daily tasks. In such situations, they should opt for assistance from caregivers. Most caregivers charge $21 an hour, which is more affordable than a nursing home and assisted living care facilities. Caregivers will come for a specific number of hours and offer seniors the needed services.
Have a financial plan for your senior living community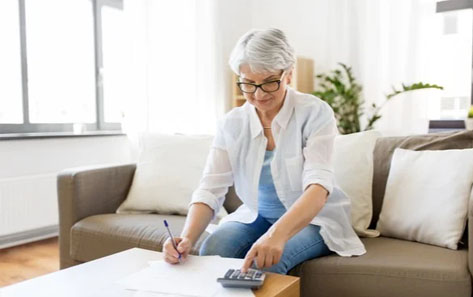 If you're thinking about the future, as you should, you should consider several aspects when selecting a senior living community. Here are the most important:
Costs
You need to understand all the costs that you or your family will have to cover each month. In many communities, you might have to pay a base fee with extra fees that depend on your specific needs. One of our representatives at Katy's Angel Care will offer you all the information you need about the costs and expenses you will have to cover each month.
Rate changes
On the off chance the staff salaries, supplies, benefits, and expenses increase, your monthly fees will increase. Ask if and how much rates typically increase by, how often does it happen. Will there be a cap on how much the rates increase in a year? Will you receive a notice before the rates increase?
Eldercare planning
Hire an attorney to put together a will, advanced directives, a power of attorney and all the other financial and legal documents you will need (scroll down for details).
Contract
We recommend you ask for a copy of the contract and other financial documents that you need to sign. You want to go over the papers peacefully without hurrying up. If you wish, you can ask an attorney who is an expert in aging services to look at the documents.
Options for financial help
Many people don't know about the many options they have to cover for senior financial living. Long-term care insurance and veteran's pension benefits are some of the many options to manage the financial aspects of senior living.
What happens when the needs change?
Unfortunately, we don't know what life throws at us and how things can take a turn suddenly. Should you go through an unfortunate event, you might need a higher level of care. If you need additional support, the spending for your assisted living services will increase, and you should know how much will they increase. You want to be able to cover the expenditure even in such cases.
Tax deduction
Call your tax advisor and find out if you can benefit from a tax deduction. The tax laws on senior care deductions aren't crystal clear; that's why a knowledgeable financial planner can check out to see if you qualify. It's another method to decrease the spending for the senior living community.
What kind of financial assistance can you get for assisted living?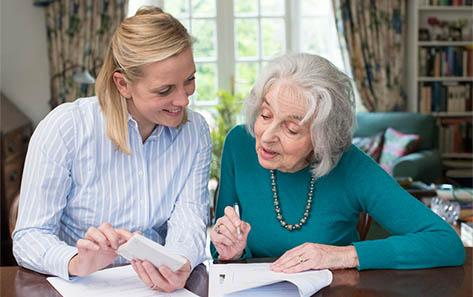 There are plenty of options to cover for your senior living center spending. As long as you start today gathering all the information you need, you should be able to find both the best senior living option and financial assistance too.
Medicaid and assisted living
As of 2021, Medicaid covers some spending for assisted living in more than 30 states; the District of Columbia is also included. The financial help from Medicaid takes on several forms, with Medicaid waivers as the most common program. The program is also known as home and community-based services (HCBS) and the number of states that give such waivers is constantly increasing. However, some states offer a Medicaid managed care model, not a Medicaid waiver. They provide the same benefits for assisted living as part of the managed care programs and not through waivers.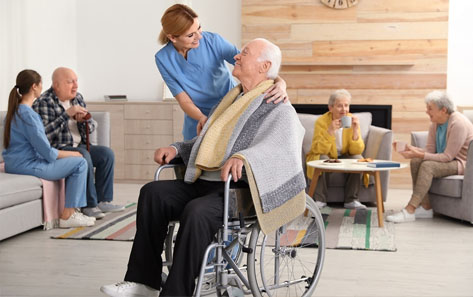 The state plan personal care/personal assistance services is another form of Medicaid program and anyone is eligible to benefit from it. It pays for personal care and offers clients care in assisted living communities.
Since assisted living is more affordable than a nursing home, many states increase the level of assistance for people in assisted living.
Here, at Katy's Angel Care, we want to highlight that the benefits for assisted living with Medicaid vary a lot between states. Some states limit size to small adult foster care homes, whereas others limit assisted living to large communities with 12 and more persons. Medicaid will cover only personal care services in assisted living in some states.
Room and board are also factors that vary with Medicaid. Medicaid doesn't pay for room and board and some states have limits on the maximum amount that can be charged.
Veterans' programs for assisted living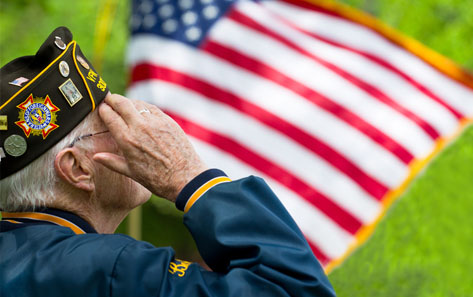 The aid and attendance benefit is a form of pension as financial help for assisted living for veterans. It can cover up to $1,936 per month for one veteran; it can cover up to $2,295 per month for a married veteran.
Please be aware that not everyone is eligible and you might have to wait for a long time to get the approval. If you qualify for Medicaid and aid and attendance, you should think about the details before choosing one.
The veteran's directed care program is another option for veterans, but you can only use it for independent living communities. The program ensures veterans excellent control over how they spend the care funds. You can, for instance, pay for care attendants in independent living. We speak about senior living communities that don't offer personal care supportive services but offer group meals and recreational activities.
State non-Medicaid programs
Many states have discovered that it's more affordable to offer financial assistance to frail, senior adults than cover spending in Medicaid-funded nursing homes. The programs have many forms which vary between states. Irrespective of the differences, they all help offset the expenditure of residing in an assisted living community. For instance, some programs offer cash assistance that isn't particularly thought of as help for assisted living. Some programs provide benefit supplements for seniors residing in assisted living and not at a nursing home.
Extra tip
Seniors and people with disabilities can benefit from free assistance to find assisted living residences that suit their needs and budget.
State, non-Medicaid programs for assisted / independent living
Such programs are available for many states. Go online to find one in your state.
Social security and assisted living
Let's start by reminding you that social security doesn't cover assisted living; it's because social security benefits go right to the individual. However, social security programs in some states will help families spend for assisted living. Most of the time, the state will supplement/increase the amount of social security benefit for the beneficiary if he resides in an adult foster care home/assisted living community.
What other options do you have to pay for assisted living?
At Katy's Angel Care, we have seen clients paying from their wallets through a combination of resources. Here are some suggestions:
Life insurance benefits and conversions
You can actually use the life insurance policy to cover the spending for assistance living even if you, as a policyholder, are still living. The options may not be available to all policyholders and not even be productive for some people. Life insurance isn't commonly a self-payment option for assisted living.
Life settlements are a possibility; the policyholder will sell the right to get the death benefit from the policy and stop making the monthly premium payments to get an essential sum of cash right away. Some life settlements are only valid for terminally ill people. Another option is the accelerated death benefit that lets a terminally ill person benefit from a part of the death benefit before their death.
Investigate the life insurance conversions that turn the value of a policy in exchange for care.
Reverse mortgages & HELOCs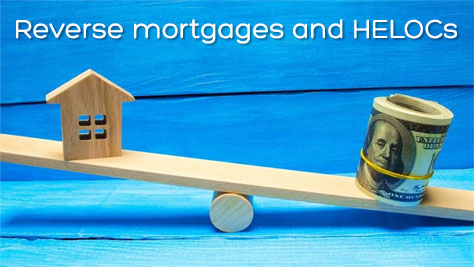 Reverse mortgages and HELOCs (home equity lines of credit) are options for homeowners who can use their homes to pay for assisted living. Not all homeowners can use them and not all are adequate for families from an economic point of view. For example, if you want to use the reverse mortgage, you have to be married and your spouse has to live in the home. The home must be owner-occupied with a reverse mortgage. The limitation isn't available for the home equity lines, though. The HELOCs make a better choice for couples of mixed ages than reverse mortgages as they are more affordable.
Assisted living loans
If used wisely, assisted living specific loans can offer incredible flexibility. They are made for short-term financial gaps for less than two years. If you have to cover assisted living costs suddenly and need to sell your home, a loan is a wise decision. The loan is also a reliable choice if you're a veteran and asked for an Aid&Attendance benefit. The approval process can take some time and the benefits will be paid retrospectively.
Long term care insurance
Some people have long-term care insurance—around 5% of American seniors. However, if you don't have long-term care insurance, you won't be able to get it anymore.
What legal documents will you need?
We know that it's tough to think about the end of your life and what will happen once you're gone. However, preparing all the financial, medical, and legal documents will give you peace of mind, especially since we never know when we will go away.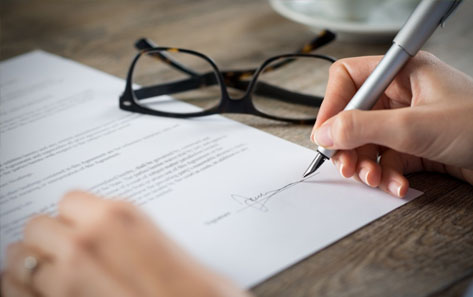 If you need someone to carry out your legal, financial, or medical tasks on your behalf, you will need to provide them with the legal documents. If the delegated person doesn't have the necessary documents, the law could hand over managing a person's affairs to someone else. The legal documents you should prepare are as follows:
Medical directives
Prepare an advance health care directive (living will) so that someone close to you will care for your wishes when you can no longer do it. Due to injury or illness, you may no longer be able to inform your wishes about CPR. In case of an emergency, health care professionals will do everything within their powers to keep one alive. If you don't want to have CPR (cardiopulmonary resuscitation), we advise you to sign a DNR with your physician. The CPR can be performed when your heart stops beating and you stop breathing.
You want to have the DNR form to honor your wishes when you cannot state your wishes. The form doesn't refer to other treatments like nutrition and pain medicine.
A will
The will can be used together or instead of the revocable living trust. It guarantees that every asset is distributed fairly to reduce the risk of disagreement and disputes among the family members. Probate laws are tricky and our professionals at Katy's Angel Care recommend you write your will after seeking professional advice.
A revocable living trust
The document allows you to maintain control over your estate and transfer assets to beneficiaries. Briefly put, you will be able to work as an executor of your estate. The most important advantage of the revocable living trust is that you can prevent the estate from going through probate upon your death.
A HIPPA release
The HIPPA release form lets a designated caregiver access a senior's health records and discusses the senior's well-being with their physicians. Medical professionals can refuse to give any information about one's health if the HIPPA release form doesn't exist. Your family members might need to procure a HIPPA release form for every medical professional/healthcare establishment they need to contact.
Long-lasting power of attorney
The durable power of attorney lets a specific caregiver deal with someone's business on their behalf. You will have to draw up several powers of attorney for finances and health care.
Beneficiary forms
You have to name a person (beneficiary) to access your insurance, investments, bank accounts, and retirement plans in case you pass away. When you have an heir, your funds won't go through probate, which can last for several months. During the probate, nobody will be able to access your funds. Seek that all the leading financial accounts have the new beneficiary information on the file.
Financial documents
Financial information can be essential in many situations for efficient and affordable care. If you apply for specific benefits, you will have to prove your financial need and provide complete documentation of past and present finances. The whole process will delay if you cannot find essential documents such as bank account information or tax returns. In some cases (Veterans benefits, Medicaid), you can even be denied insurance.
We recommend you keep track of the following financial documents:
Tax returns
List with all bank accounts
Saving bonds, brokerage accounts, or stock certificates
Pension documents, annuity contracts, 401(k) information
Vehicle titles
Deeds to every property
Documentation of debts and loans, credit accounts included
Corporate operating agreements and business partnerships. If you own a business, you need to give your child/family member the business partnership agreement/corporate operating agreement for effortless reference in the future.
Health care documents
Irrespective of your health status, you should have a will mentioning your preferences about medical decisions. The living will and health care proxy will seek that all instructions and wishes regarding the donation of organs, life support, and other medical issues are honored. It's the advance directives we've mentioned earlier.
If you have to be taken to the hospital, doctors will need proof that you're the one making decisions for yourself. It would help if you had the durable power of attorney or advance directives nearby for effortless access. Also, if the doctors can easily access your medical history, they will provide you with the care you need during a medical emergency. Always have documentation about your current medication.
Our Katy's Angel Care team wants to remind you that you will need medical records when you apply for benefits like Medicaid and veterans assistance or when moving to a senior living community. Always keep track of the following health care documents:
A living will (health care directive)
Health care proxy/power of attorney
Insurance card
Personal medical history
Authorization to release health care information
Long-term care insurance policy
Insurance card
Emergency information sheet
Portable medical order (POLST) is a form and process for frail or severely ill people. If you struggle with severe illness, you can have your health care provider write and sign a POLST. Your beneficiary will be able to tell the health care providers what you want during a medical emergency.
End-of-life and estate planning documents
You want to have estate planning and end-of-life documents easy to access and up to date. It will save you and your loved ones from great stress in difficult times. You don't want to put your family through legal and financial problems.
The essential end-of-life and estate planning documents to have within reach are:
Life-insurance policies
Last will and testament. The last will and testament contain your wishes about the disposition of your belongings after you pass away.
Trust documents. A living trust will allow your family to place assets within the trust.
Letter of last instruction includes wishes, actions, and items that the will doesn't cover. If applicable, it can contain memorial terms, who to notify about your passing, and how to dispose of your ashes.
Miscellaneous documents
When you apply for veteran benefits, like aid and attendance, you will need military records and a marriage certificate. Such documents are also necessary for many forms of state and federal assistance. You might even need your birth certificate.
For instance, some states ask people to have a photo id for everything. Otherwise, you will need a birth certificate. Make sure you know where you store essential papers like:
Marriage papers
Divorce papers
Driver's license
Military records
Birth certificate
Passport
Passport
Social security card
List of safe deposit boxes and location of their keys
List of online usernames and passwords
Conversations/guardianship forms. If you have reduced abilities and no longer can manage your affairs, you might need a conservator or a legal guardian. A judge must sign the court-ordered papers if a proof is necessary.
Tips to store your essential documents
Having the essential documents isn't enough; they should also be easy to access. Experts recommend storing critical papers in a box or a master folder that you keep in a fire-proof and safe place. You can also go paperless and scan all documents onto your computer. You can store the documents on the cloud or an external hard drive for storage. As a matter of fact, keeping your paper this way is even more accessible, especially when you need to send documentation. Since a digital copy may not work, you should always have the documents in physical form.
As long as you store the documents efficiently and safely, you shouldn't worry. Find a system that works for you and let someone you trust know.
What happens if you don't have the documents in advance?
If you become incapacitated or don't have a power of attorney, a family member will be granted the power, according to criteria in your state. Every state has its own rules for who should benefit from a power of attorney.
When there's no eligible family member available, the medical staff will be able to decide in the patient's best interest. In terms of financial aspects, the family members would have to petition the courts to get access to handle one's affairs.
Who can help you get the legal documents?
If you need help to complete the legal documents, you can ask for guidance from a local elder law organization. Many agencies in Phoenix, AZ, offer free or low-cost legal advice for senior people.
Do you have to update the legal documents from time to time?
The law about the power of attorney documents varies between states. in some states, the records for power of attorney have to be updated every five years. At Katy's Angel Care, we can recommend you professionals highly knowledgeable in the law in our state to make sure that your documents will be accepted as soon as possible.